So I want to start off by apologizing for recent events that resulted in our MOMO plugin rating dropping below 5 stars.
History of our MOMO plugin
A few years ago, when we developed gurastores.com, an online marketplace, we realized that we needed a solution that let customers checkout using mobile money aka MOMO wallets such as Cash App, World Remit, MoneyGram, Western Union, Venmo, MOMO, etc. That is how our MOMO WordPress plugin idea was born.
Once we had created MOMO for the Gura Stores WordPress website, we realized how this plugin could benefit more websites. A lot of other websites needed a similar plugin for their stores. So we started working on an improved and global version for WordPress. Once we published it, it garnered some popularity resulting in 100+ active installations and 1500+ total downloads as of Jan 2021.
A bug and a fix
Recently, MOMO, one of our popular woocommerce payments plugins recently received 2 bad reviews due to a bug. The bug was the result of a missing line of code: include_once( ABSPATH . 'wp-admin/includes/plugin.php' ); in version 3.0.5 which has been fixed but not before it damaged the plugin's reputation.
How did we miss the issue?
While the same version worked in our testing environments and on our stores, that missing line of code affected some other stores resulting in a crash that we were unable to catch on our side.
We deeply apologize to the sites affected by the bug which has now been fixed. So if you had downloaded an affected version 3.0.5, please update to a newer version to fully enjoy the upgrades.
Also, this issue has not been reported in the premium version of the plugin available on our Gumroad store.
Conclusion
To the hundreds of businesses using our tools actively, you can still count on our products and digital tools to help you in your business transactions.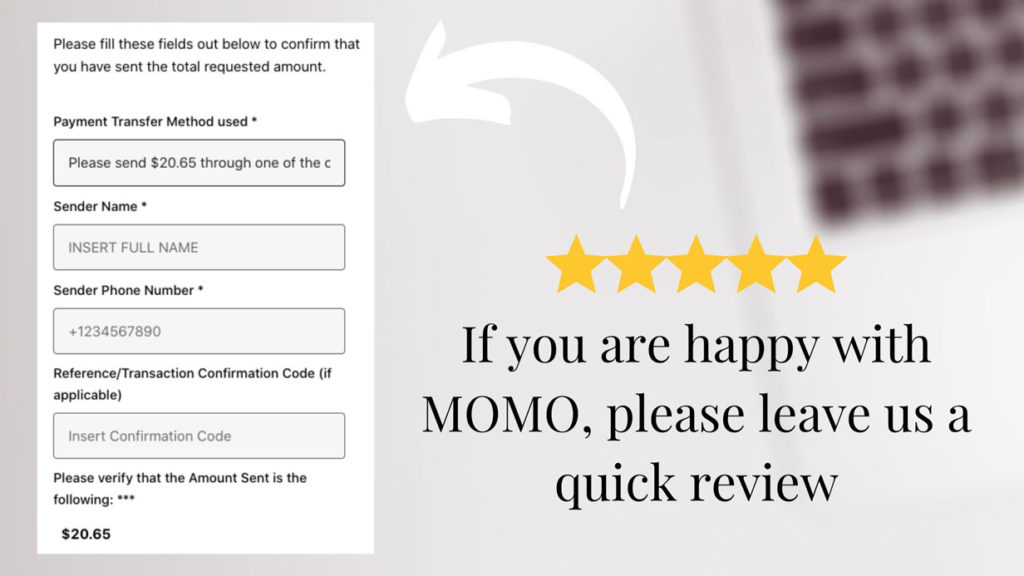 If you are happy with MOMO, please leave us a review so more people can discover our plugin.